Part 3 of the Oil painting demonstration from Tom Roche now available! Link emailed to members. 19.4.21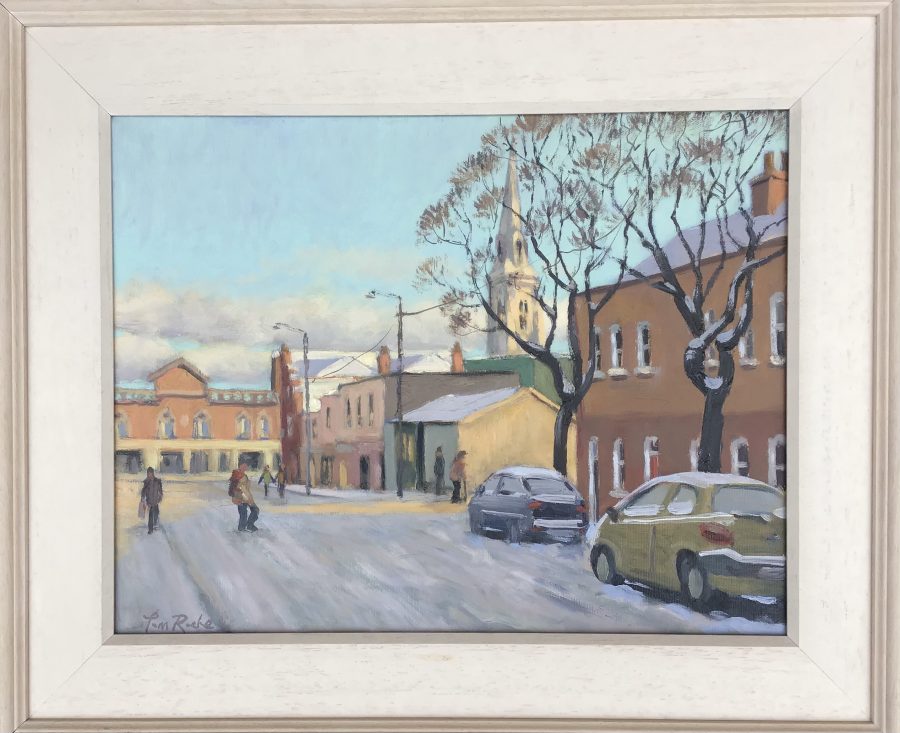 From part two of the Oil painting demonstration – getting there!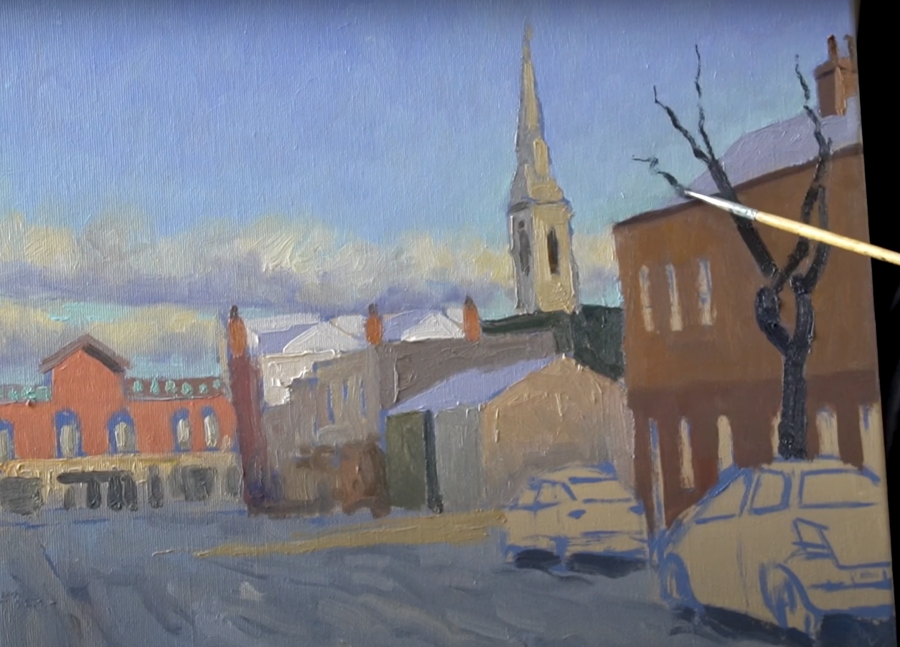 Oil painting demonstration by Tom Roche.
The second part of our online oil painting demonstration is scheduled to take place via Zoom link on Saturday March 27th at 11am. Details have been emailed to all Park Art Group members.
Online Painting Demonstration.
The first of our online painting demonstrations by Mr Tom Roche will take place on Saturday 20th March at 11am. The link to this demo has been sent to all members.
March '21: Coming soon! Online painting demonstrations.
Members should check your email for details of scheduled zoom meetings.
Jan '21: All Classes postponed until Sept.
Dear Members,
A belated Happy New Year to you all.
If you've been watching the news or keeping an ear to the radio, then I'm sure you'll have surmised by now – we won't be painting in the Presbyterian Church Hall this term.
However, we fully intend to resume classes as soon as it is safe to do so. We are hoping that will be September 2021 – depending on the Coronavirus situation, and in line with government guidelines.
Over the coming months, some of us should receive the vaccine. Information on vaccination, what it is, who will be offered it first and where to access it, can all be found on the HSE website: hse.ie/covid19vaccine
If you're not already in our WhatsApp group, please join us! (You can download the app on your computer as well as your phone: https://web.whatsapp.com)
If anyone has other suggestions or ideas they would like to put forward, do please get in touch!
That's all for now folks!
Stay safe at home, don't forget your mask and keep washing those hands!

2020 Exhibition 11 – 24th December.
Our first ever online exhibition was held from December 11th until December 24th. Over 30 artists contributed and we were delighted to be able to show such a marvellous selection of paintings. We were delighted also with the response we received and with the numbers of paintings sold. Congratulations to all who took part.
We hope to hold our next online exhibition in December 2021. In the meantime, paintings by individual members can be viewed under the artists tab on this website.
For Sales enquiries please text Hilary on 087 286 2488.